Exploring Activities for Under 8s /
Exploring Lachlan Bay in all weathers is an ideal family day out and the walk round to Old Castle Lachlan is an easy walk for most walking abilities.
The bay beyond the castle is a perfect picnic spot but please do take your rubbish home with you so we can keep our beautiful spot clean for other visitors.
To enhace your family day out, we have a downloadable Children's Explorer Trail especially designed for families with young children plus some extra ideas below to make the most of your visit to Old Castle Lachlan.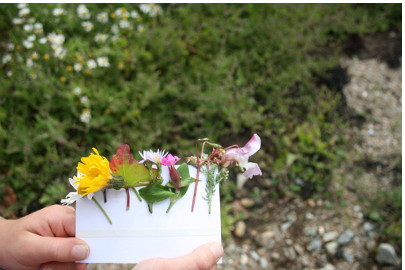 Treasure Trails
All you need is a food bag per child and a treasure list. Not every item will be found in all seasons but have a go at seeing how many can be found on your walk.
Items to find:
3 different shapes of leaves – can you name the trees they are from?
A piece of bladderwrack seaweed – this is the kind with bubble looking bits on it.
a piece of sheep's wool – what does it feel like?
a fern leaf – is it green or brown?
A stick big and strong enough to use as a walking stick
a tiny speckled pebble
a blue muscle shell
a wild flower
Things to spot on your treasure hunt:
a name plaque on the bridge – what different names can you see? How many are there?
Curly worly carvings on the gravestones at Kilmorie Chapel
deer hoof prints on the paths
a heron
the white castle in the field (Castle Lachlan)
the small windows on the old castle – how many are there?
The rope swing! (hold on tight!)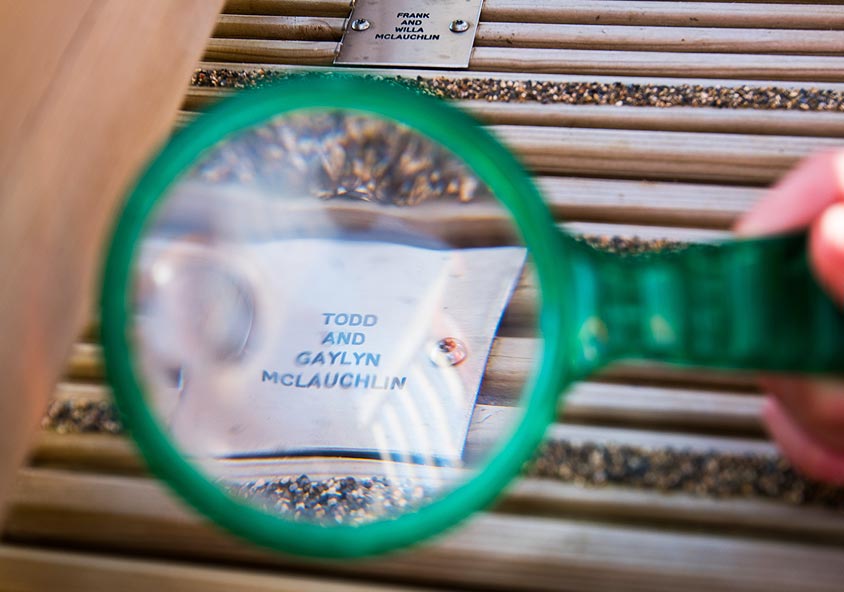 Take your own Explorer Pack
Every small person loves to carry their own kit, here's some things for them to pack:
binoculars – there's lots of birds to spot
magnifying glass – take a look under the seaweed and stones
drawing book and pencils/pens – make a drawn record of what you have seen
torch – peer into the bushes and under rocks to find bugs
a treasure bag (a normal food bag is ideal) – there's always a special stone or shell or leaf that becomes treasure!