Kilmorie Chapel is one of the few remaining medieval church structures in the west of Scotland. It is the traditional burial ground of the Maclachlan clan chiefs, including their only female leader, the 24th Chief, Marjorie Maclachlan of Maclachlan. The grounds also provide the resting place for the local people of Strathlachlan both historic and modern.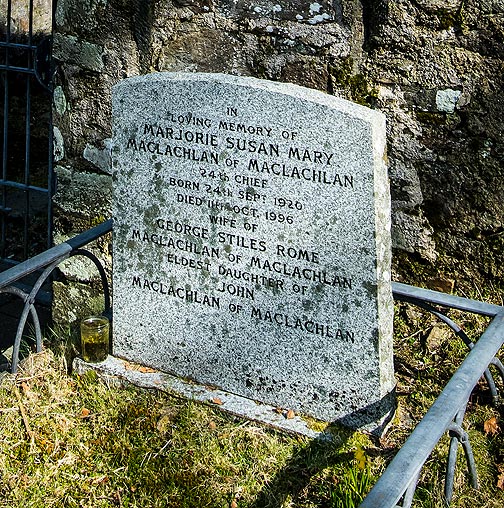 Kilmorie Chapel, in Gaelic known as cill Moire 'church of Mary' or cill Maelrubhai 'church of St Maelrubha', and would have in medieval times been the centre of village life. After the village was dismantled and the new church at Strathlachlan was built in 1792, the chapel fell out of use. Nowadays it sits alone within its circular wall in peaceful surroundings of farmland and trees.
Early in the 21st century Kilmorie Chapel came close to collapse, but through the work of The Lachlan Trust, the chapel was successfully conserved. £100,000 was raised in grants and donations from individuals to complete the work in 2006. The conservation work received a Green Apple award.
Kilmorie is highlighted as part of the Faith in Cowal project which features medieval places of worship and pilgrimage across our local area. It is a really interesting project to help modern day visitors explore these age old places in the context of our past. www.faithincowal.org/